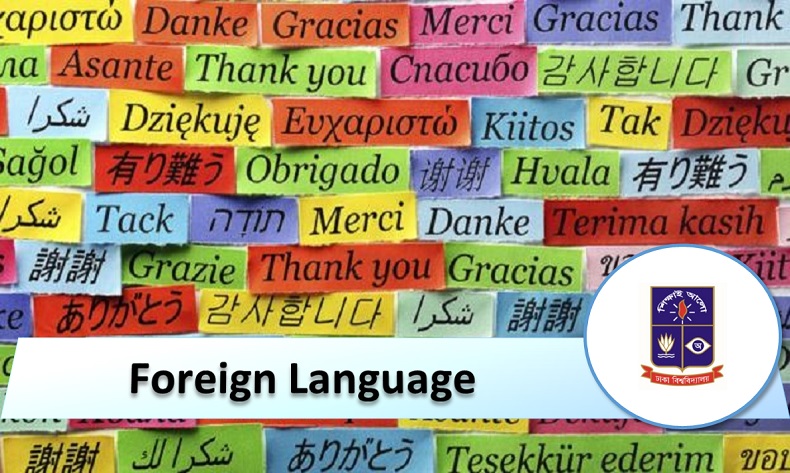 The Department of International Relations in University of Dhaka currently offers two foreign languages as part of the full credit course in the four years' Bachelor(Honours) Program under the semester system. The Department aims at promoting teaching of foreign languages for academic purposes to meet the growing demand for graduates who can demonstrate both specialist knowledge and high level of language proficiency.
Such emphasis on a modern foreign language enhances thecapacity of the IR graduates in their career track as well. Every student completinghis/her Bachelor degree was required to take one of the modern languages otherthan English & his/her mother-tongue.
Indeed as an ancillary of language requirement of the Department a language institute was also set up by the University under the overall direction of the Department. That is still a compulsory requirement, though the said language institute is fully developed as the Institute of Modern Languages (IML) of the University. In the course system, students were taught this language course under the supervision of the IML. Currently, with the new syllabus of semester system, the Department offers the foreign languages in its own capacity.
The Department appoints adjunct faculty members to meet the needs. Presently, it offers two languages – Japanese and French. Furthermore, Department is also interested to introduce more foreign language courses such as Chinese, German, Spanish, Korean and other demanding languages from global IR perspective. Eventually, we have a plan to establish a foreign language centre where the students of the Department can get wider access to language learning.